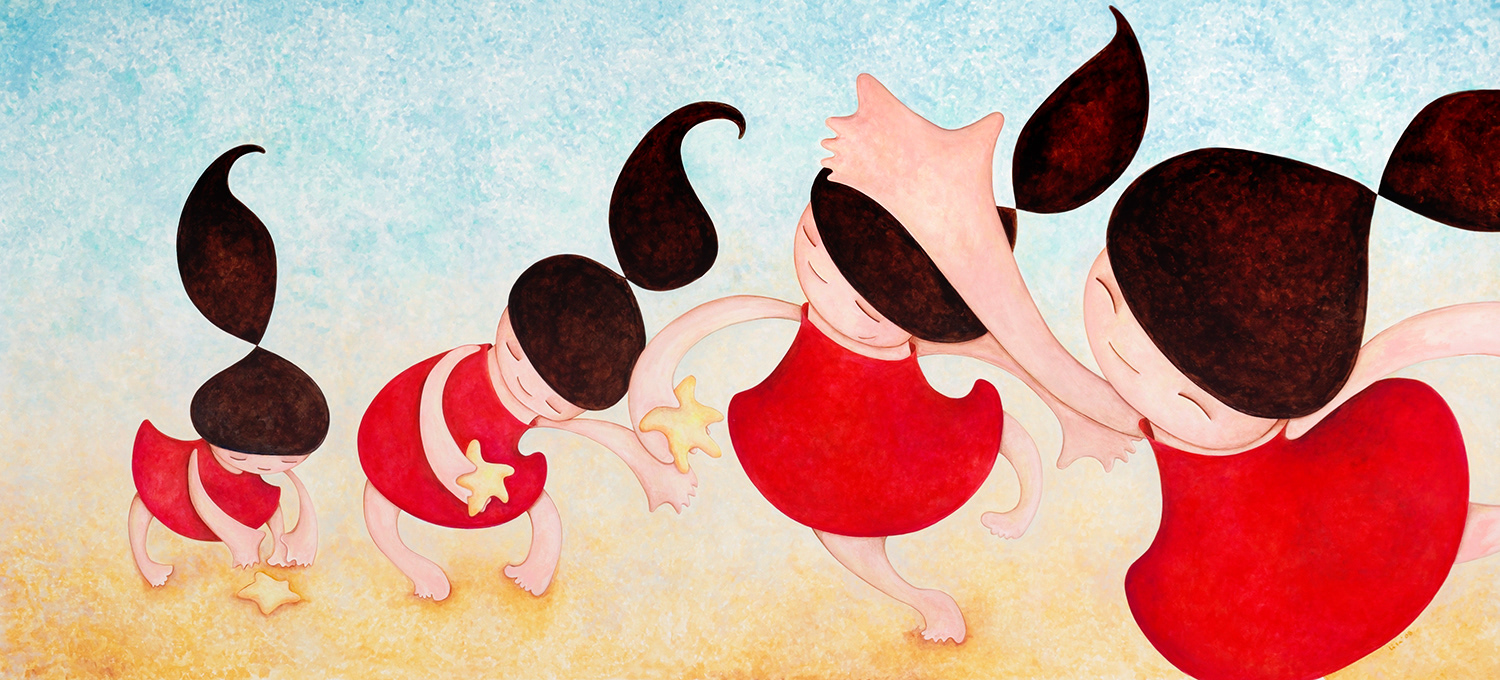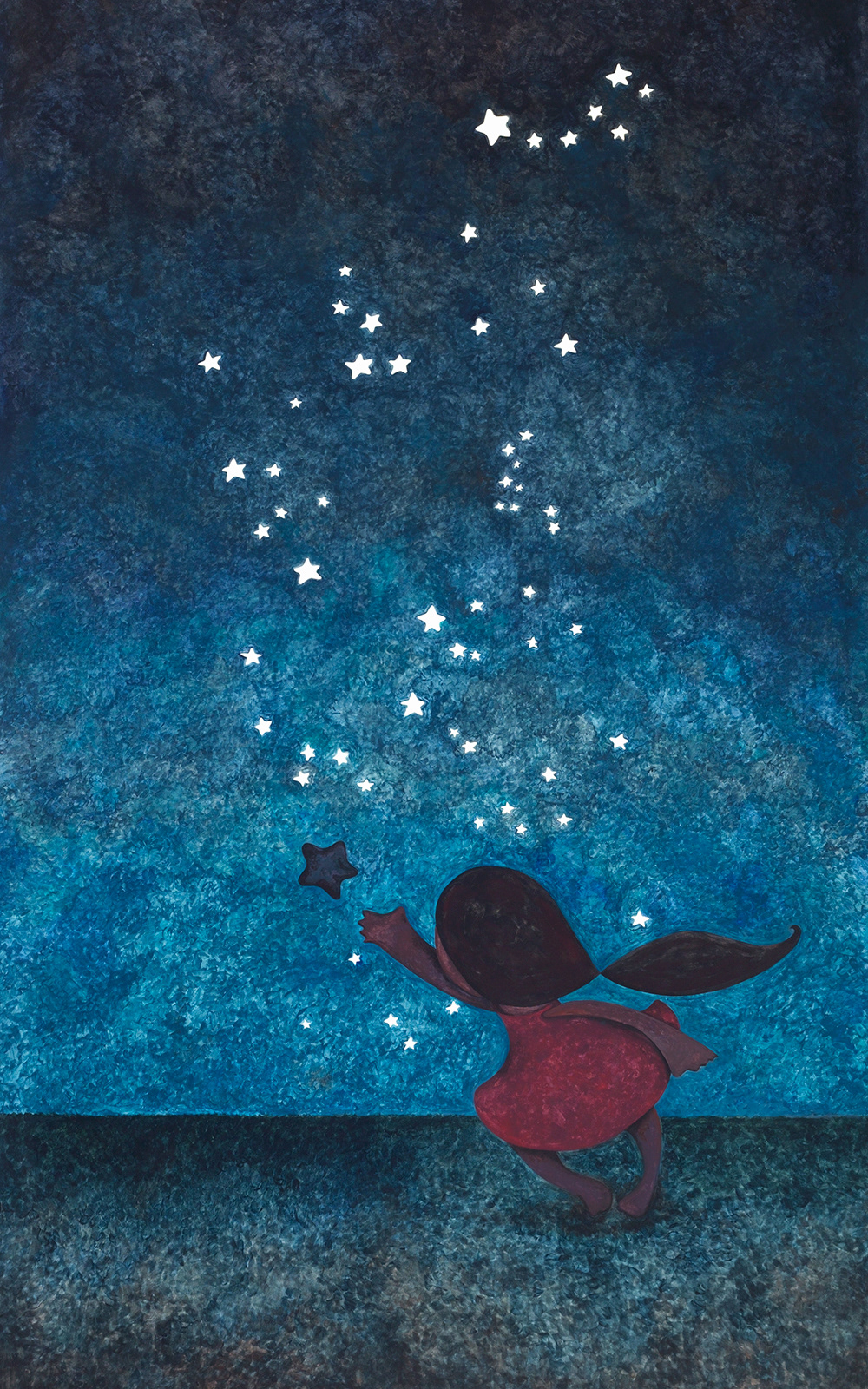 One day, thousands of starfish had washed ashore along a beach that a man was walking upon. As he looked down the beach, he saw a human figure moving like a dancer. 
When he got closer, he saw that it was a little girl and she wasn't dancing. Instead she was reaching down to the shore, picking up starfish and very gently throwing it into the ocean. 
He called out, "Good morning! What are you doing?" The little girl paused, looked up and replied "Throwing starfish into the ocean so they won't die." 
"Don't bother, dear," the man said, "There are too many starfish. It won't make a difference." 
The little girl listened politely. Then she bent down, picked up another starfish and threw it into the sea, past the breaking waves. She then looked up at the man, smiled and said, "Well, it made a difference for that one!"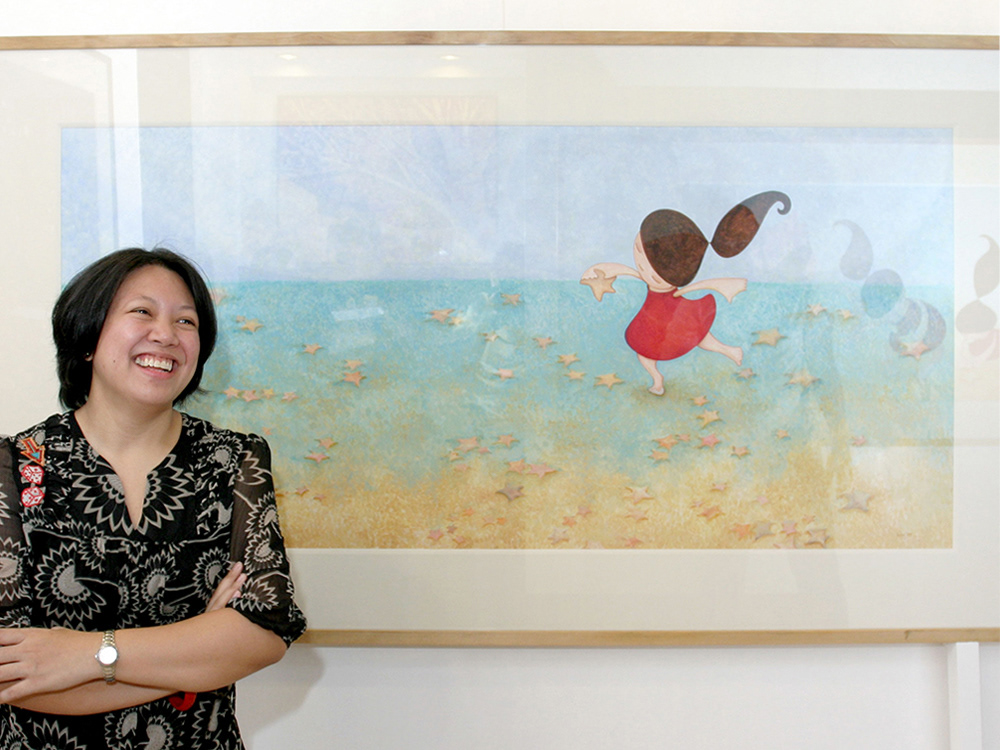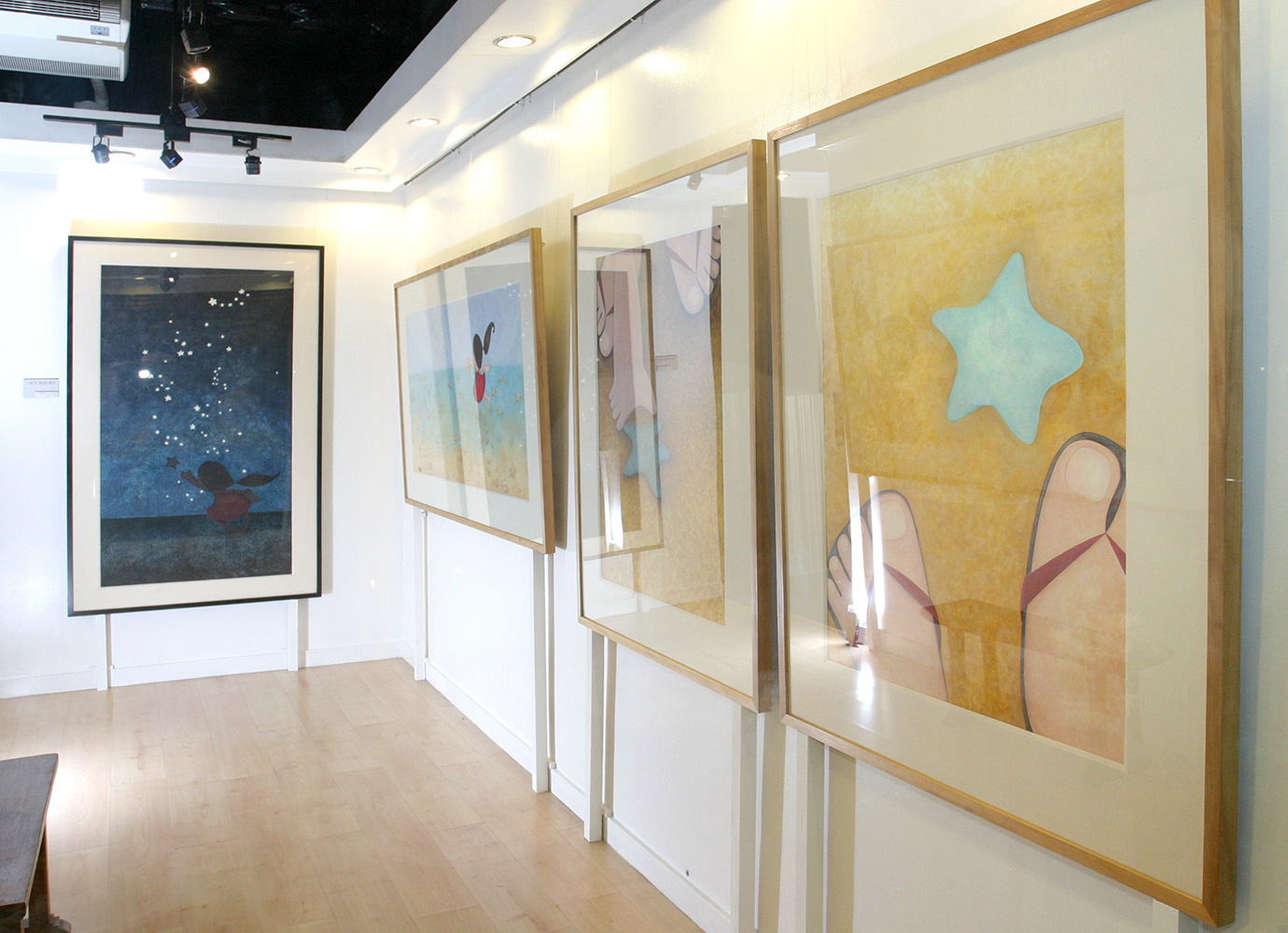 My first solo exhibit! 

1/of Gallery, Shops at Serendra, Bonifacio Global City | 27 October to 3 November 2008