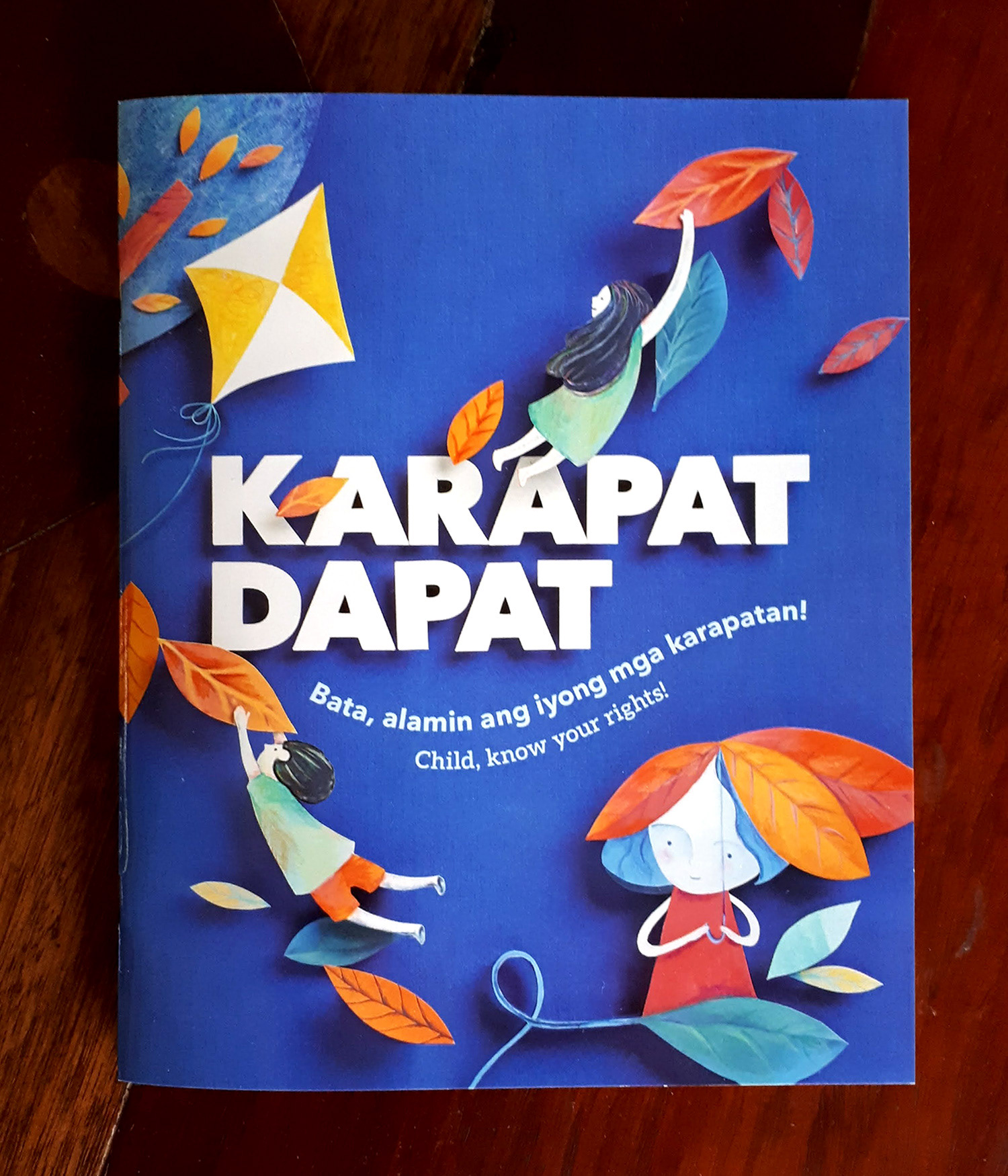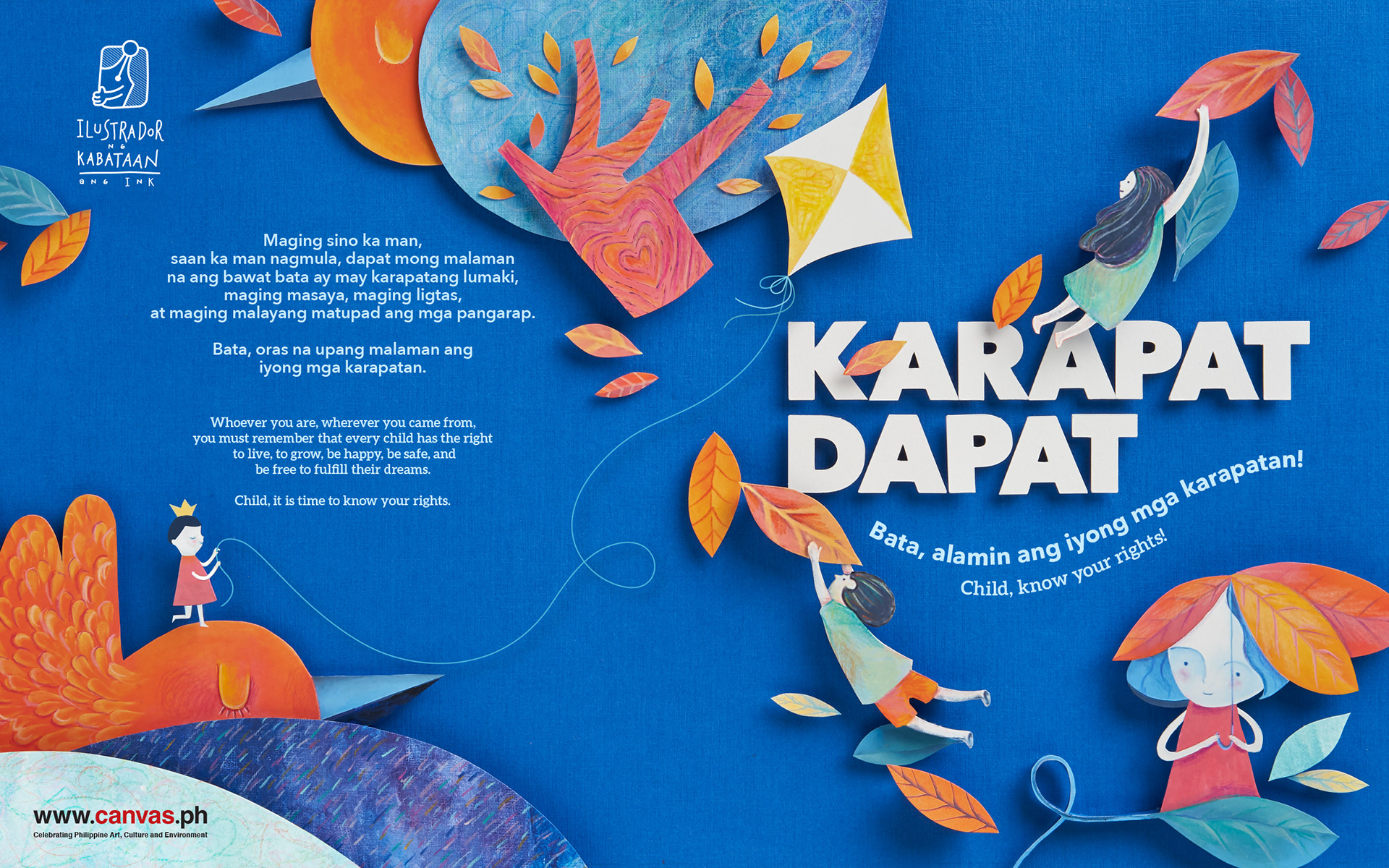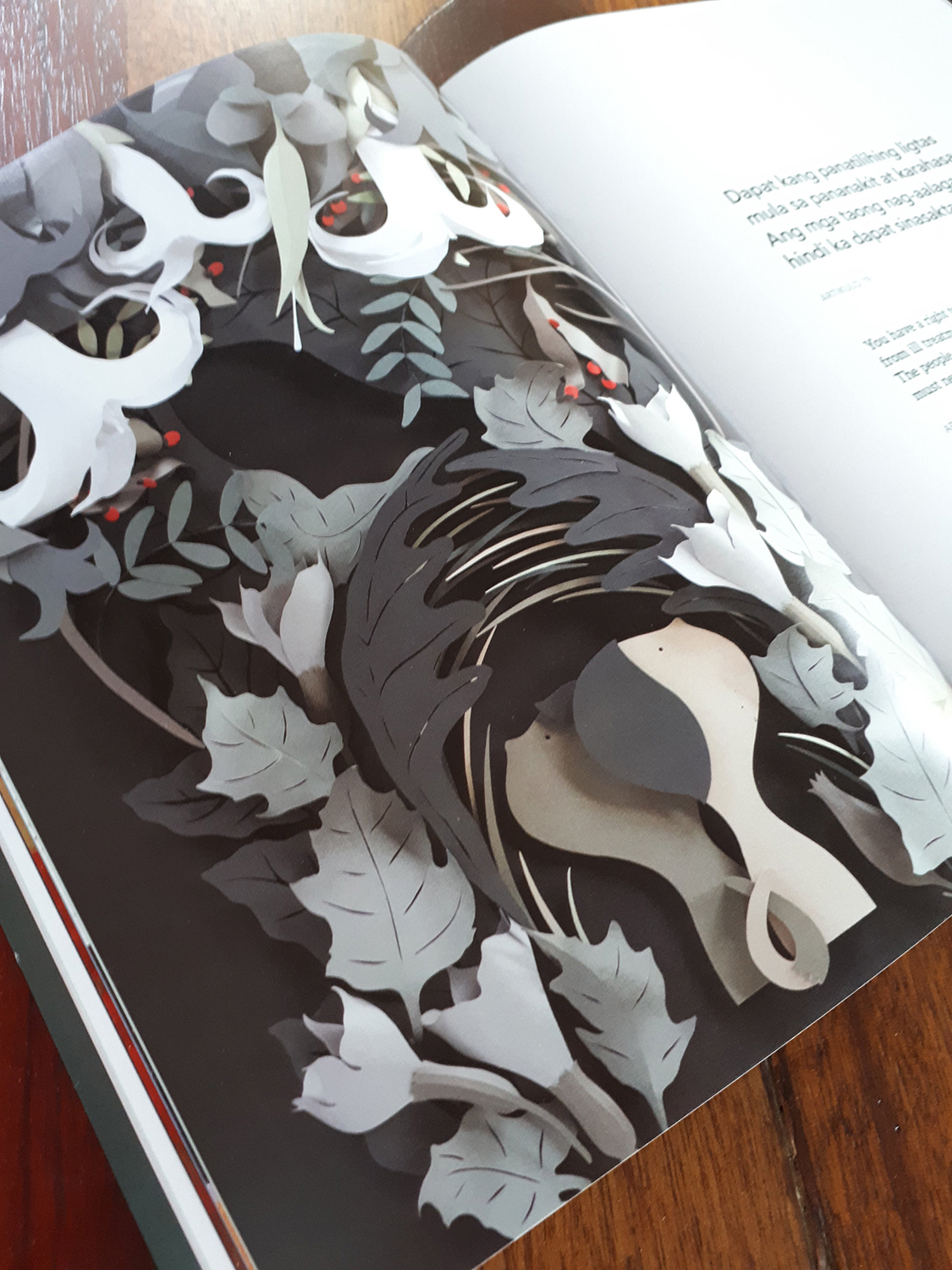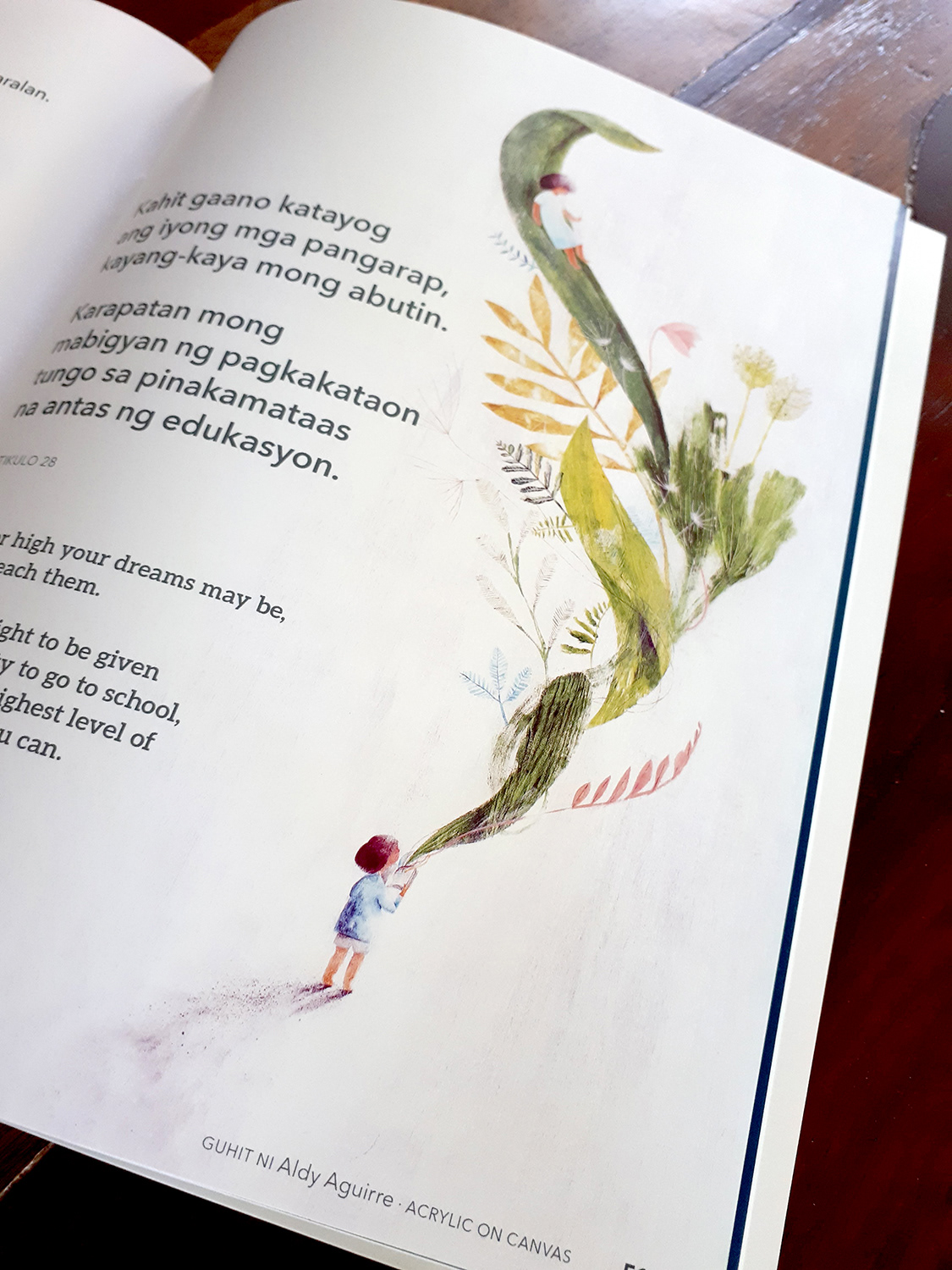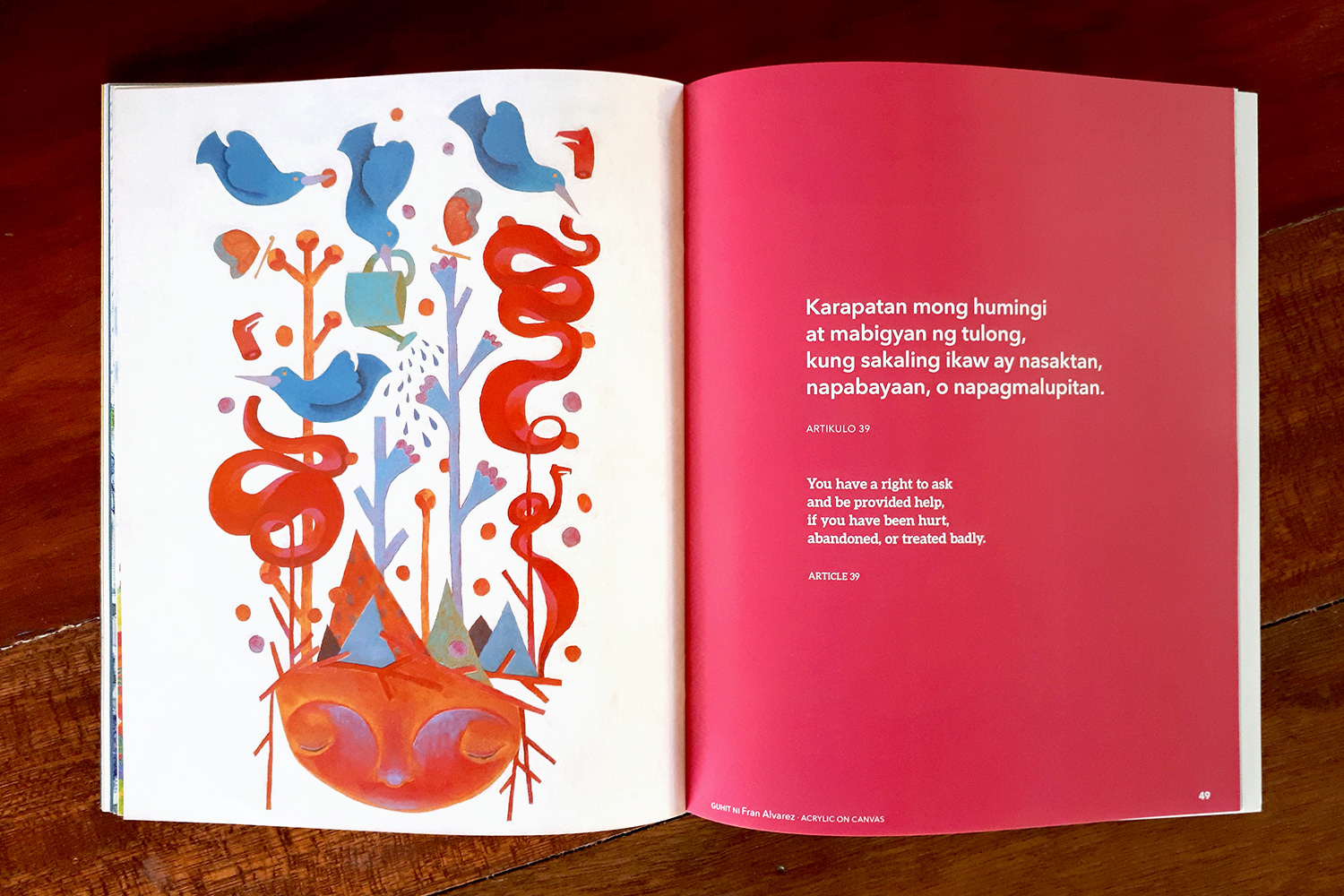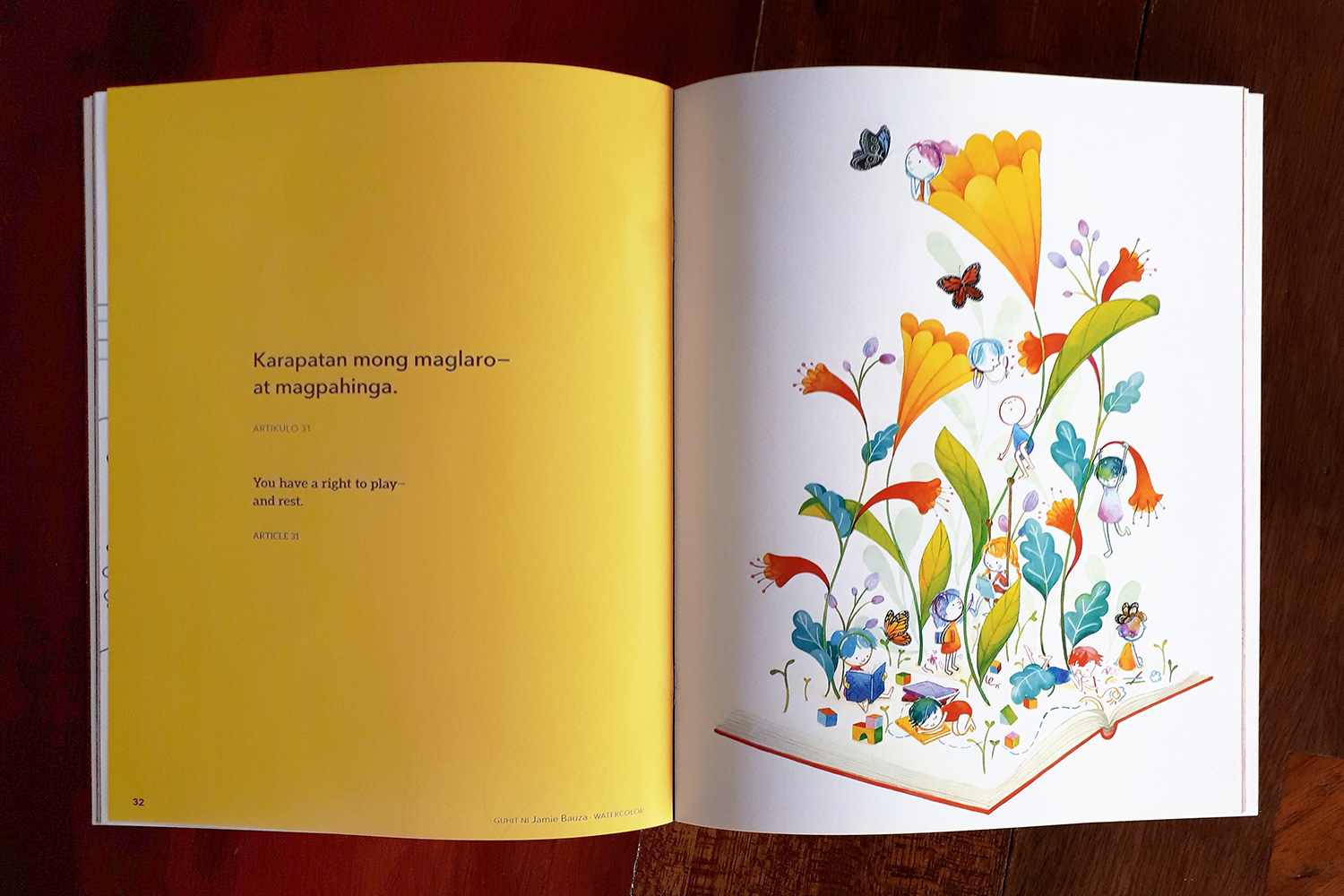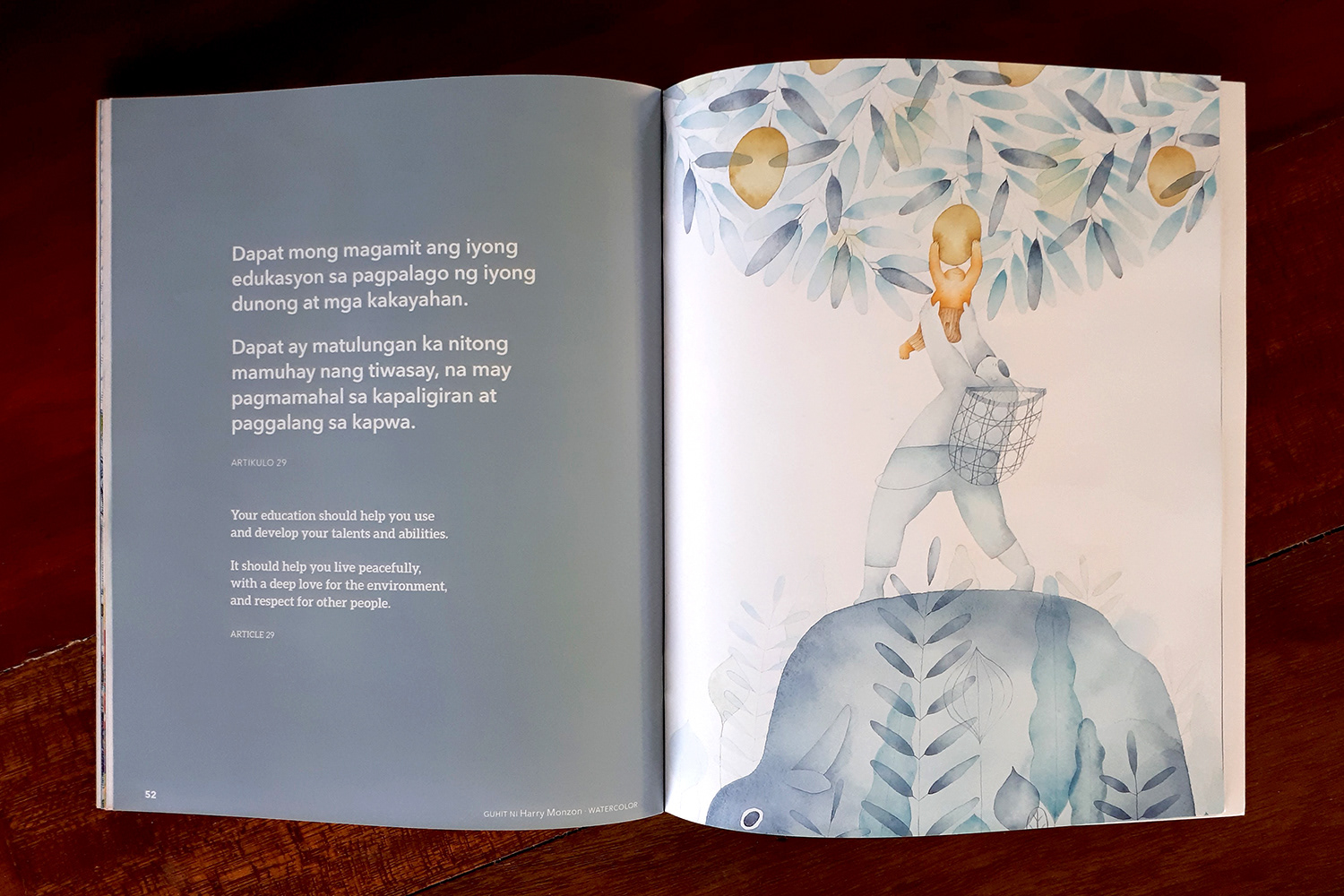 This book was inspired by the United Nations Convention on the Rights of the Child, a human rights treaty which sets out the civil, political, economic, social, health, and cultural rights of children, which was adopted by the United Nations General Assembly in 1989, and ratified by the Philippines a year later. It is the first legally binding international convention to affirm human rights for all children. To help children learn about their rights, selected articles from the treaty were rewritten in child-friendly language and colorfully brought to life by the country's best children's book illustrators. This book was a product of the close collaboration between the Center for Art, New Ventures & Sustainable Development (CANVAS) and Ang Ilustrador ng Kabataan (Ang INK).
Karapat Dapat

is a playful shortcut for "Mga Karapatan na Dapat Mong Malaman", literally, "Rights That You Must Know" that takes advantage of the catchy assonance between the two Filipino words "karapatan" (rights) and "dapat" (must). When the two words are fused into one, "karapat-dapat", which is also a word of its own, they acquire a new meaning, which alludes to an innate and inalienable entitlement and merit. The message to the child is that he or she is fully and unconditionally entitled to these rights.

BUY THE BOOK. Buy one. Donate two.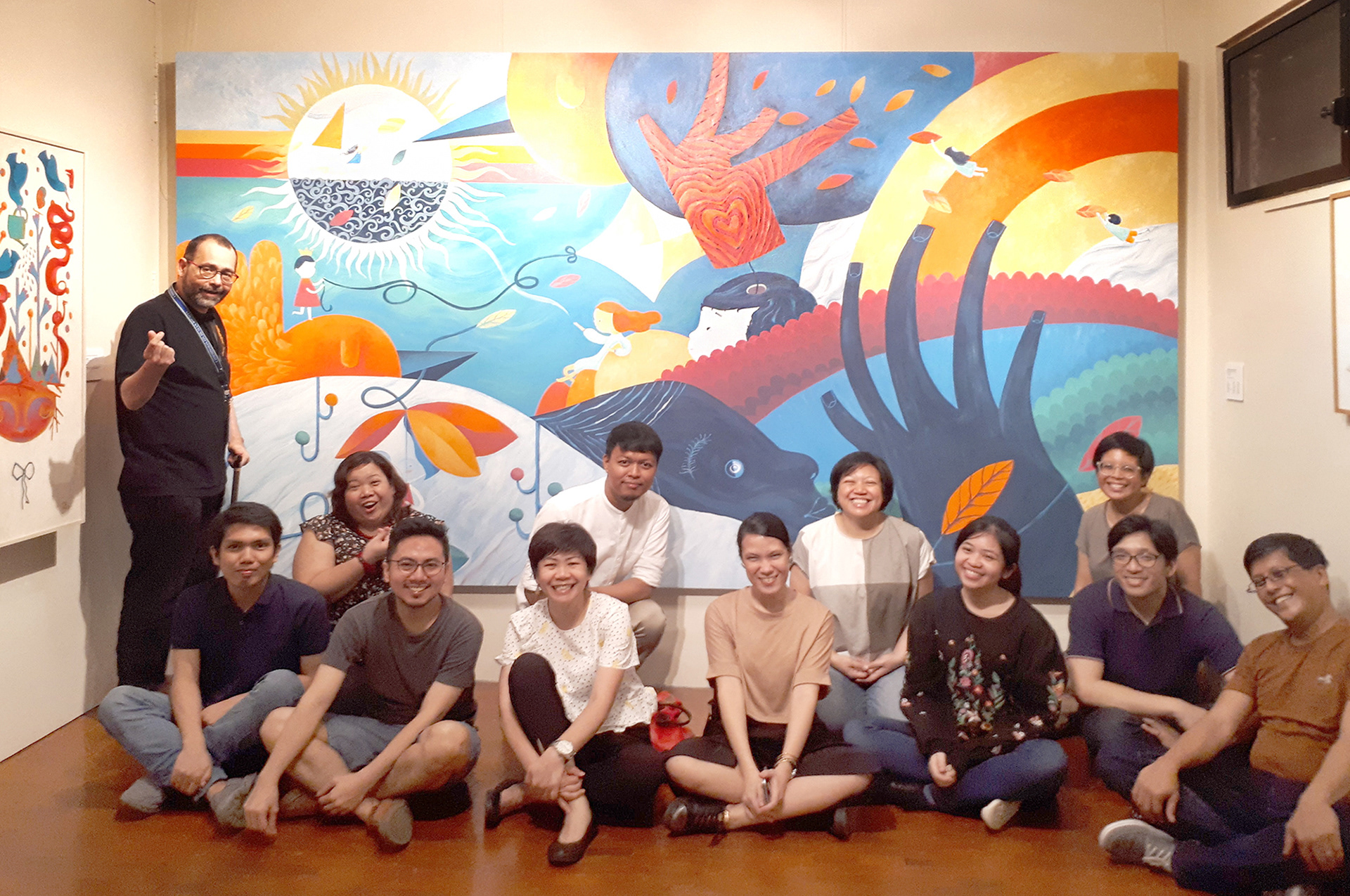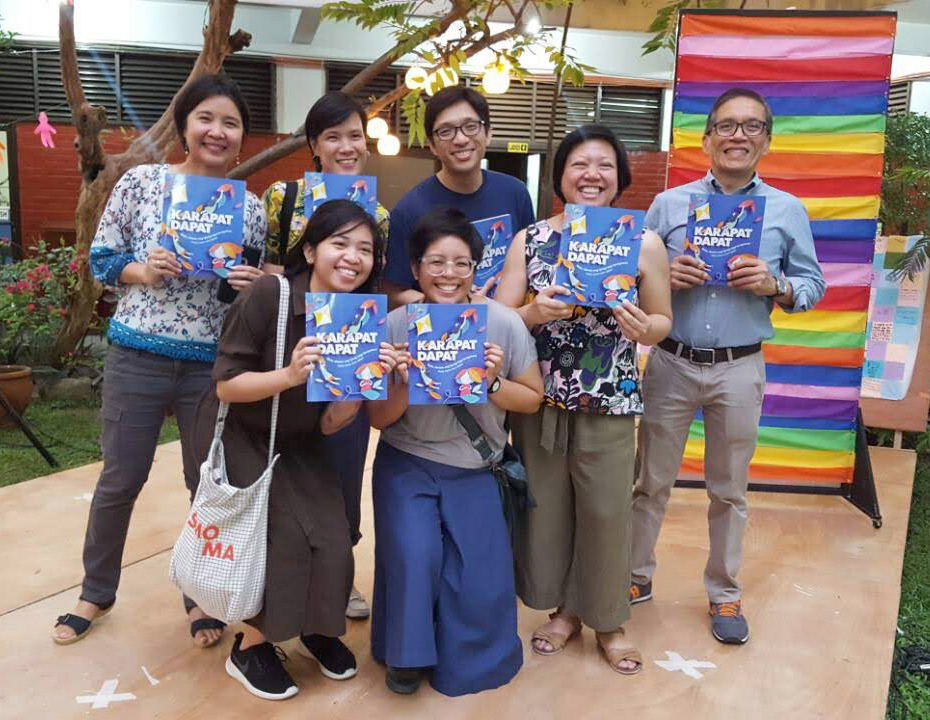 From artworks to book.


LEFT: Ang INK with Chito Gascon, Chair of Commission on Human Rights, and Gigo Alamapay, Director of CANVAS.ph


RIGHT:

Karapat Dapat book launch at the Commission on Human Rights, UP Diliman, QC.